Lymphatic Massage Therapy
Lymphatic massage is designed to relieve muscle tension and improve a person's blood flow. This is a relaxing traditional massage session.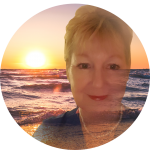 Altamonte Springs Massage Therapist
Kathleen Louise Quinlan with Transformational Heart and Soul Healing is a nationally certified Licensed massage therapist, LMT (MA-34322).
Massage Therapy in Altamonte Springs
Providing a therapeutic massage using traditional healing massage therapy and Advanced Thai Sen Sib Lines Healing (levels I, II, & III) as well.
Altamonte Springs Transformational Heart and Soul Healing Massage
Here is a quick overview of some of our services:

– Lymphatic Massage Therapy
– Traditional Massage (Swedish)
– Sound Table Massage Therapy
– Advanced Cranial Therapy
– Prenatal Massage
– Trigger Pain Point Massage Therapy
– Intuitive Healing Sessions – Massage + Healing
– Energy Healing Sessions – Massage with Soul Clearing

Remember that Massage can have benefits such as:

– Physical relaxation
– Improved circulation – therefore it can help to nourish cells and improve waste elimination
– Relief for tight muscles ( also known by many as 'knots')
– Relief from ongoing aches and pains
– Release of nerve compressions such as carpal tunnel and sciatica
– Greater flexibility and range of motion
– Enhancing your energy and vitality
Learn About Altamonte Springs Now
Altamonte Springs is a suburban city in Seminole County, Florida, United States, which had a population of 41,496 at the 2010 census. The city has small town vibes with city amenities. I think Altamonte springs is a very nice place to live. The neighborhoods are quiet and clean, the schools are good and the homes are pretty. Overall Altamonte springs is definitely a place I would recommend to live and/or work in.
Altamonte Springs – A City Located in Central Florida
Altamonte Springs is a suburban city in Seminole County, Florida, United States. The city is in the northern suburbs of the Orlando–Kissimmee–Sanford Metropolitan Statistical Area, which the United States Census Bureau estimated had a population of 2,054,574 in 2008.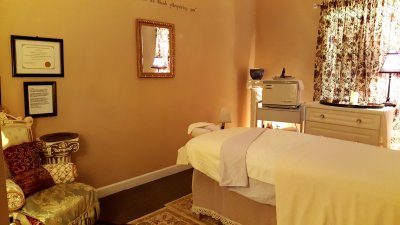 Dr. Washington Kilmer of Cincinnati was the first person of European background to settle into the area circa 1870, and he named the area Altamont (minus the "e" from the present spelling) after Altamont, New York, an area near his childhood home. In 1882, the Altamonte Land, Hotel and Navigation Company, founded by Thomas C. Simpson and four other Massachusetts businessmen, gave the area its present name: Altamonte Springs. The company developed the core community along Altamonte Avenue (today's SR 436) between Maitland and Longwood Avenues (today's Ronald Reagan Boulevard). On November 11, 1920, the residents of Altamonte Springs voted 38 to 7 in favor of incorporation.