Lymphatic Massage Therapy
Lymphatic massage is designed to relieve muscle tension and improve a person's blood flow. This is a relaxing traditional massage session.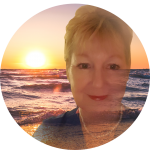 Casselberry Massage Therapist
Kathleen Louise Quinlan with Transformational Heart and Soul Healing is a nationally certified Licensed massage therapist, LMT (MA-34322).
Massage Therapy in Casselberry
Providing a therapeutic massage using traditional healing massage therapy and Advanced Thai Sen Sib Lines Healing (levels I, II, & III) as well.
Casselberry Transformational Heart and Soul Healing Massage
Here is a quick overview of some of our services:

– Lymphatic Massage Therapy
– Traditional Massage (Swedish)
– Sound Table Massage Therapy
– Advanced Cranial Therapy
– Prenatal Massage
– Trigger Pain Point Massage Therapy
– Intuitive Healing Sessions – Massage + Healing
– Energy Healing Sessions – Massage with Soul Clearing

Remember that Massage can have benefits such as:

– Physical relaxation
– Improved circulation – therefore it can help to nourish cells and improve waste elimination
– Relief for tight muscles ( also known by many as 'knots')
– Relief from ongoing aches and pains
– Release of nerve compressions such as carpal tunnel and sciatica
– Greater flexibility and range of motion
– Enhancing your energy and vitality
Learn About Casselberry Now
Casselberry is a city in Seminole County, Florida, United States. The population was 26,241 at the 2010 census. The city is part of the Orlando–Kissimmee–Sanford Metropolitan Statistical Area.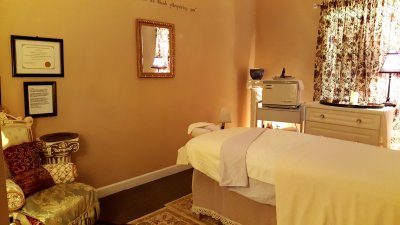 Casselberry, Florida is a city located in Seminole County Florida, USA. Casselberry is situated 10 miles northeast of downtown Orlando, 19 miles north of the Orlando International Airport, and 37 miles northeast of Disney World.
Casselberry History
Prior to European settlement in the 19th-century Native American groups inhabited the Seminole County area, including land in present-day Casselberry.
Casselberry was originally part of unincorporated Fern Park. Residents decided to incorporate Casselberry as a tax-free town in 1940, with the purpose of avoiding property taxes. The town was reincorporated as a city in 1965, and property taxes were reinstated in 1976.
Casselberry has amazing parks
Casselberry's Secret Lake Park is located on North Triplet Lake Drive and features a variety of amenities and sports and recreation options that keep many locals and visitors coming back regularly. Basketball and tennis courts, and soccer and softball fields are a few of the major attractions. For those who prefer a casual stroll to strenuous sports, there's a boardwalk that meanders through the scenic landscape and past a fishing pier jutting into the lake. Kids are fans of the playground, and there's an indoor recreation center that's the perfect escape destination for when the sun becomes unbearable.