Lymphatic Massage Therapy
Lymphatic massage is designed to relieve muscle tension and improve a person's blood flow. This is a relaxing traditional massage session.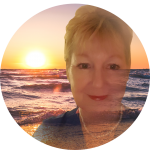 Central Florida Massage Therapist
Kathleen Louise Quinlan with Transformational Heart and Soul Healing is a nationally certified Licensed massage therapist, LMT (MA-34322).
Massage Therapy in Central Florida
Providing a therapeutic massage using traditional healing massage therapy and Advanced Thai Sen Sib Lines Healing (levels I, II, & III) as well.
Central Florida Transformational Heart and Soul Healing Massage
Here is a quick overview of some of our services:

– Lymphatic Massage Therapy
– Traditional Massage (Swedish)
– Sound Table Massage Therapy
– Advanced Cranial Therapy
– Prenatal Massage
– Trigger Pain Point Massage Therapy
– Intuitive Healing Sessions – Massage + Healing
– Energy Healing Sessions – Massage with Soul Clearing

Remember that Massage can have benefits such as:

– Physical relaxation
– Improved circulation – therefore it can help to nourish cells and improves waste elimination
– Relief for tight muscles ( also known by many as 'knots')
– Relief from ongoing aches and pains
– Release of nerve compressions such as carpal tunnel and sciatica
– Greater flexibility and range of motion
– Enhancing your energy and vitality
Learn About Central Florida Now
Central Florida is the central region of the United States state of Florida, on the East Coast. The region enjoys a hot but stormy climate, with many thunderstorms, and hurricanes threatening often.

The exact boundary of the area may be in dispute. Central Florida tends to be thought of as the area around metropolitan Orlando, including Orange, Osceola, Seminole, Lake, Brevard, and Volusia counties. Polk, Flagler, and Sumter counties are considered by some, including the local media, to be part of Central Florida. Although geographically in the central part of the state, usually the west-central coast, including Hillsborough, Pinellas, Pasco, and Hernando counties, is considered the Tampa Bay area or the Suncoast, rather than a part of Central Florida. This area is known as the I-4 corridor.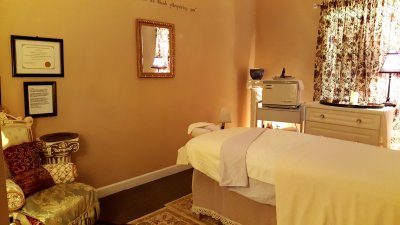 In 2007, the guessed total population of the Central Florida area was just over 3.8 million people. Central Florida is a mix of the deep south and typical Floridian culture. This is what makes the area unique.
The largest cities in Central Florida are Orlando, Palm Bay, Lakeland, Melbourne, Deltona, Daytona Beach, Kissimmee, Altamonte Springs, and Sanford.
The region has grown over the last two decades. A lack of growth management has led to massive urban sprawl in the area. The outdated and unplanned building has led to an overload of vehicle traffic. Local governments, in dispute with each other overgrowth, have now started taking a more regional approach and several transportation programs.