Lymphatic Massage Therapy
Lymphatic massage is designed to relieve muscle tension and improve a person's bloodflow. This is a relaxing traditional massage session.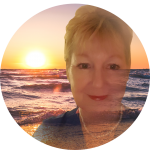 Orlando Massage Therapist
Kathleen Louise Quinlan with Transformational Heart and Soul Healing is a nationally certified Licensed massage therapist, LMT (MA-34322).
Massage Therapy in the Chuluota Area
Providing a therapeutic massage using traditional healing massage therapy and Advanced Thai Sen Sib Lines Healing (levels I, II, & III) as well.
Chuluota Transformational Heart and Soul Healing Massage
Here is a quick overview of some of our services:

– Lymphatic Massage Therapy
– Traditional Massage (Swedish)
– Sound Table Massage Therapy
– Advanced Cranial Therapy
– Prenatal Massage
– Trigger Pain Point Massage Therapy
– Intuitive Healing Sessions – Massage + Healing
– Energy Healing Sessions – Massage with Soul Clearing

Remember that Massage can have benefits such as:

– Physical relaxation
– Improved circulation – therefore it can help to nourish cells and improve waste elimination
– Relief for tight muscles ( also known by many as 'knots')
– Relief from ongoing aches and pains
– Release of nerve compressions such as carpal tunnel and sciatica
– Greater flexibility and range of motion
– Enhancing your energy and vitality
Learn About Chuluota Now
Chuluota is pronounced "Choo-lee-oh-tah", meaning "Isle of Pines", "Pine Island", or "Land of Lakes and Pines" or "beautiful place", depending upon whom you ask. The pronunciation is a derivative of the Creek Indian word "Chuluoto".
Chuluota was first settled soon after the Civil War. Some of the area's first white residents were from North Carolina who came here by ox cart seeking refuge from the war, and undoubtedly encountered Seminole Indians when they arrived. They found an area teeming with fish, deer, and wild hogs. Orange groves, cattle ranches, a sawmill, and turpentine production from the forests of pines were developed by settlers. A railroad provided transportation for passengers and goods.
Robert A. Mills, one of the early developers of the community, is credited with choosing the lyrical Indian name of Chuluota, which was possibly the name of the original Seminole village. Circa 1892, the name was continued by Henry Flagler, who created the Chuluota Land Company to sell land acquired by his Florida East Coast Railroad. Chuluota was originally laid out by Flagler and his Chuluota Land Company to compete with Orlando as the center of trade in the area. Following Flagler's death, the land plats were mainly unused until the 1950s, when a post-war housing boom began to take place. The houses were generally small and were used by working-class Americans seeking an affordable living.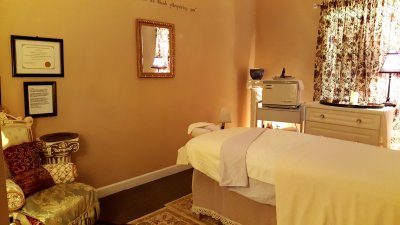 The Chuluota School was established in 1898 as a wooden one-room schoolhouse. In 1925, a more modern elementary school was built and was closed in June 1948. This became the volunteer fire station; since 1996, it has served as the home of Veterans of Foreign Wars Post 10139 and is generally considered the community center.
Chuluota's survival was challenged by several events. First, the Great Freeze of 1894-1895 virtually decimated the thriving citrus industry. Next, development was stalled by the bust of the Florida land boom in the 1920s and Flagler's death and was finally devastated by the Great Depression of the 1930s. Bit by bit, the population of the hamlet dwindled. By the 1960s, new developers made plans to revitalize the community.
It is estimated that one thousand new homes have been built in the area since 2003.