Lymphatic Massage Therapy
Lymphatic massage is designed to relieve muscle tension and improve a person's blood flow. This is a relaxing traditional massage session.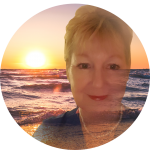 Lake Mary Massage Therapist
Kathleen Louise Quinlan with Transformational Heart and Soul Healing is a nationally certified Licensed massage therapist, LMT (MA-34322).
Massage Therapy in Lake Mary
Providing a therapeutic massage using traditional healing massage therapy and Advanced Thai Sen Sib Lines Healing (levels I, II, & III) as well.
Lake Mary Transformational Heart and Soul Healing Massage
Here is a quick overview of some of our services:

– Lymphatic Massage Therapy
– Traditional Massage (Swedish)
– Sound Table Massage Therapy
– Advanced Cranial Therapy
– Prenatal Massage
– Trigger Pain Point Massage Therapy
– Intuitive Healing Sessions – Massage + Healing
– Energy Healing Sessions – Massage with Soul Clearing

Remember that Massage can have benefits such as:

– Physical relaxation
– Improved circulation – therefore it can help to nourish cells and improve waste elimination
– Relief for tight muscles ( also known by many as 'knots')
– Relief from ongoing aches and pains
– Release of nerve compressions such as carpal tunnel and sciatica
– Greater flexibility and range of motion
– Enhancing your energy and vitality
Learn About Lake Mary Now
Lake Mary was named after Mary Sundell, the wife of Reverend J.F. Sundell, who settled on the northern shores of the lake. Lake Mary started as a village of two tiny settlements called Bent's Station (located on the north shore of Crystal Lake) and Belle Fontaine. They were located along the South Florida Railroad which ran between Sanford and Orlando.
The area was an agricultural community and early settlers included lumbermen, turpentine workers, families from Fort Reed (Sanford) who had received land grants, and Swedish families, who were mainly orange growers. By the time the area became known as Lake Mary, it was developed by a tight-rope walker and chemist named Frank Evans, who settled in the area in 1882. The first Lake Mary Post Office was established in February 1887.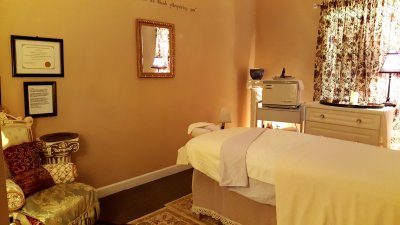 Evans built the original Lake Mary Elementary School, along with many commercial buildings and new homes. In 1923, he founded the Chamber of Commerce and became a Seminole County Commissioner in 1926. The Lake Mary city hall building was created in 1946. The city was incorporated in August 1973. Rated by Money magazine as the #4 best place to live in America in the August 2007 issue. It currently has a history museum in the Lake Mary Chamber of Commerce Building.
Lake Mary – A City Located in Central Florida
Lake Mary is part of the Orlando–Kissimmee–Sanford Metropolitan Statistical Area and is approximately 19 miles from Orlando, Florida.
As of the 2000 census, there were 11,458 people, 4,199 households, and 3,271 families residing in the city. The population density was 1,330.8 inhabitants per square mile (513.8/km2). There were 4,351 housing units at an average density of 505.4 per square mile (195.1/km2). The racial makeup of the city was 89.33% White, 3.60% African American, 0.24% Native American, 3.83% Asian, 0.09% Pacific Islander, 1.47% from other races, and 1.42% from two or more races. Hispanic or Latino of any race were 6.22% of the population.
There were 4,199 households, out of which 38.4% had children under the age of 18 living with them, 70.8% were married couples living together, 6.5% had a female householder with no husband present, and 22.1% were non-families. 16.9% of all households were made up of individuals, and 5.8% had someone living alone who was 65 years of age or older. The average household size was 2.72 and the average family size was 3.08.
In the city, the population was spread out, with 26.7% under the age of 18, 5.4% from 18 to 24, 31.9% from 25 to 44, 25.9% from 45 to 64, and 10.2% who were 65 years of age or older. The median age was 38 years. For every 100 females, there were 96.9 males. For every 100 females age 18 and over, there were 94.8 males.
The median income for a household in the city was $83,921, and the median income for a family was $96,983.[11] Males had a median income of $57,132 versus $32,439 for females. The per capita income for the city was $31,094. 2.9% of the population and 2.5% of families were below the poverty line. 1.8% of those under the age of 18 and 3.6% of those 65 and older were living below the poverty line.