Lymphatic Massage Therapy
Lymphatic massage is designed to relieve muscle tension and improve a person's blood flow. This is a relaxing traditional massage session.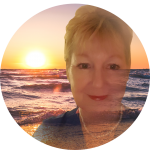 Longwood Massage Therapist
Kathleen Louise Quinlan with Transformational Heart and Soul Healing is a nationally certified Licensed massage therapist, LMT (MA-34322).
Massage Therapy in Longwood
Providing a therapeutic massage using traditional healing massage therapy and Advanced Thai Sen Sib Lines Healing (levels I, II, & III) as well.
Longwood Transformational Heart and Soul Healing Massage
Here is a quick overview of some of our services:

– Lymphatic Massage Therapy
– Traditional Massage (Swedish)
– Sound Table Massage Therapy
– Advanced Cranial Therapy
– Prenatal Massage
– Trigger Pain Point Massage Therapy
– Intuitive Healing Sessions – Massage + Healing
– Energy Healing Sessions – Massage with Soul Clearing

Remember that Massage can have benefits such as:

– Physical relaxation
– Improved circulation – therefore it can help to nourish cells and improve waste elimination
– Relief for tight muscles ( also known by many as 'knots')
– Relief from ongoing aches and pains
– Release of nerve compressions such as carpal tunnel and sciatica
– Greater flexibility and range of motion
– Enhancing your energy and vitality
Learn About Longwood Now
Longwood is a city in Seminole County, Florida, United States. The population was 13,657 at the 2010 census. It is part of the Orlando–Kissimmee–Sanford, Florida Metropolitan Statistical Area.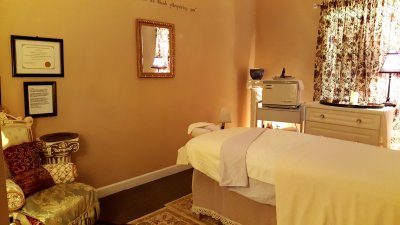 Longwood History
The Longwood Historic District is a U.S. historic district located in Longwood, Florida. The district is bounded by West Pine Avenue, South Milwee Street, Palmetto Avenue, and CR 427. The district contains 37 historic buildings, including the Bradlee-McIntyre House and the Longwood Hotel.
Longwood, a town of 13,000 located in the west-central part of Seminole County, has a keen sense of history. Its highly active historic society was founded in 1969, and not only records the city's past but acquires, preserves, and restores buildings that date back to the 1800s. The organization's efforts led to the establishment of Longwood's Historic District, consisting of roughly 190 acres and including 37 structures. This section of town became part of the National Register of Historic Places in 1990.
A walking tour through the historic district on a sunny Florida day is sure to enchant you and your family. The area is not intersected by any major roads, although it is easily accessible via Ronald Reagan Boulevard. The Historic Society has created a self-guided ¾ of a mile Central Walking Tour which takes 30-45 minutes (depending on how long you stop to admire the 15 landmarks). The trek is also a terrific opportunity to view Florida's unique hodge-podge of architectural styles, influenced by Europe and New England but designed to accommodate Florida's climate (pre-air conditioning).