Lymphatic Massage Therapy
Lymphatic massage is designed to relieve muscle tension and improve a person's bloodflow. This is a relaxing traditional massage session.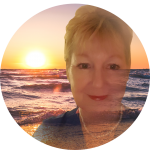 Orlando Massage Therapist
Kathleen Louise Quinlan with Transformational Heart and Soul Healing is a nationally certified Licensed massage therapist, LMT (MA-34322).
Massage Therapy in the North Seminole
Providing a therapeutic massage using traditional healing massage therapy and Advanced Thai Sen Sib Lines Healing (levels I, II, & III) as well.
North Seminole County Transformational Heart and Soul Healing Massage
Here is a quick overview of some of our services:

– Lymphatic Massage Therapy
– Traditional Massage (Swedish)
– Sound Table Massage Therapy
– Advanced Cranial Therapy
– Prenatal Massage
– Trigger Pain Point Massage Therapy
– Intuitive Healing Sessions – Massage + Healing
– Energy Healing Sessions – Massage with Soul Clearing

Remember that Massage can have benefits such as:

– Physical relaxation
– Improved circulation – therefore it can help to nourish cells and improve waste elimination
– Relief for tight muscles ( also known by many as 'knots')
– Relief from ongoing aches and pains
– Release of nerve compressions such as carpal tunnel and sciatica
– Greater flexibility and range of motion
– Enhancing your energy and vitality
Learn About North Seminole County Now
Seminole County has natural springs, parks and scenic waterways, where you can hike, bike, fish and kayak. 7. Incorporated in 1877, downtown Sanford combines authentic old Florida with the latest trends and cultural innovations. The north Seminole County area is the northern side of the county closer to Daytona Beach and Volusia County.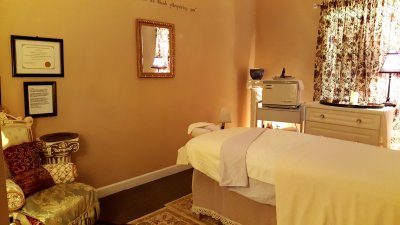 On July 21, 1821, two counties formed Florida: Escambia to the west and St. Johns to the east. In 1824, the area to the south of St. Johns County was designated Mosquito County, with its seat at Enterprise. The county's name was changed to Orange County in 1845 when Florida became a state, and over the next 70 years, several other counties were created. Seminole County was one of the last to split.
Seminole County was created on April 25, 1913, out of the northern portion of Orange County by the Florida Legislature. It was named for the Seminole people who historically lived throughout the area. The name "Seminole" is thought to be derived from the Spanish word cimarron, meaning "wild" or "runaway."