Lymphatic Massage Therapy
Lymphatic massage is designed to relieve muscle tension and improve a person's blood flow. This is a relaxing traditional massage session.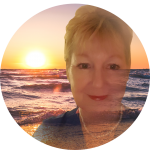 Oviedo Area Massage Therapist
Kathleen Louise Quinlan with Transformational Heart and Soul Healing is a nationally certified Licensed massage therapist, LMT (MA-34322).
Massage Therapy in Oviedo
Providing a therapeutic massage using traditional healing massage therapy and Advanced Thai Sen Sib Lines Healing (levels I, II, & III) as well.
Oviedo Transformational Heart and Soul Healing Massage Sessions
Here is a quick overview of some of our services:

– Lymphatic Massage Therapy
– Traditional Massage (Swedish)
– Sound Table Massage Therapy
– Advanced Cranial Therapy
– Prenatal Massage
– Trigger Pain Point Massage Therapy
– Intuitive Healing Sessions – Massage + Healing
– Energy Healing Sessions – Massage with Soul Clearing

Remember that Massage can have benefits such as:

– Physical relaxation
– Improved circulation – therefore it can help to nourish cells and improve waste elimination
– Relief for tight muscles ( also known by many as 'knots')
– Relief from ongoing aches and pains
– Release of nerve compressions such as carpal tunnel and sciatica
– Greater flexibility and range of motion
– Enhancing your energy and vitality
Learn About Oviedo Now
Oviedo is a city in Seminole County, Florida, United States. As of the 2010 United States Census, the population was 33,342, representing an increase of 7,026 from the 26,316 counted in the 2000 Census. It is part of the Orlando–Kissimmee–Sanford Metropolitan Statistical Area.
Oviedo History

Prior to the arrival of these adventurous souls, including former slaves, and immigrants from Europe, primarily Sweden, the area that is now Oviedo was populated by the Timucua, a clan of native Americans who were a part of the Seminole tribe. No evidence of the early Timucuan settlements remains today; their hunting grounds and villages disappeared just prior to the establishment of the Lake Jesup Community, which decades later gave way to modern housing developments, shopping centers, parks, recreation facilities, conservation areas and interstate roadways that can take travelers across the state.

Early settlers to the area relished the fertile land. They grew crops of celery and citrus and traveled to Orlando and Sanford to sell their produce. Orlando was reached via a wagon-wheel rutted road, but the primary means of travel from the area were steam ships like the Volusia or the Hattie Baker and small boats, which docked at Solary's Wharf and Mitchell dock. Mail arrived in the area via riverboat twice a week and soon a post office was established. Andrew Aulin, a Swedish immigrant who spoke four languages and loved to read, was appointed postmaster. He was asked to name the new post office.

On March 13, 1879, the name Lake Jesup Community faded into history as Aulin chose the name Oviedo, pronounced O-vee-a-dough in those days, to be the name of the post office and soon the surrounding town. Aulin liked the idea of giving the post office a Spanish name to go along with the Spanish heritage of the state of Florida.
The original Oviedo is a city in northern Spain established in the 8th century and known for its architecture, a magnificent ancient cathedral, and its dedication to higher education through the University of Oviedo. Today we pronounce Oviedo differently, O-vee-dough, but the City's link to Oviedo, Spain still exists. The two cities established an informal sister city relationship that promises to be mutually beneficial to both communities.