Lymphatic Massage Therapy
Lymphatic massage is designed to relieve muscle tension and improve a person's blood flow. This is a relaxing traditional massage session.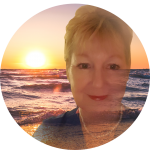 Orlando Massage Therapist
Kathleen Louise Quinlan with Transformational Heart and Soul Healing is a nationally certified Licensed massage therapist, LMT (MA-34322).
Massage Therapy in the Sanford Area
Providing a therapeutic massage using traditional healing massage therapy and Advanced Thai Sen Sib Lines Healing (levels I, II, & III) as well.
Sanford Transformational Heart and Soul Healing Massage
Here is a quick overview of some of our services:

– Lymphatic Massage Therapy
– Traditional Massage (Swedish)
– Sound Table Massage Therapy
– Advanced Cranial Therapy
– Prenatal Massage
– Trigger Pain Point Massage Therapy
– Intuitive Healing Sessions – Massage + Healing
– Energy Healing Sessions – Massage with Soul Clearing

Remember that Massage can have benefits such as:

– Physical relaxation
– Improved circulation – therefore it can help to nourish cells and improve waste elimination
– Relief for tight muscles ( also known by many as 'knots')
– Relief from ongoing aches and pains
– Release of nerve compressions such as carpal tunnel and sciatica
– Greater flexibility and range of motion
– Enhancing your energy and vitality
Learn About Sanford Now
Sanford is a city in the central region of the U.S. state of Florida and the county seat of Seminole County. As of the 2010 census, its population was 53,570.
Known as the "Historic Waterfront Gateway City," Sanford sits on the southern shore of Lake Monroe at the head of navigation on the St. Johns River. Native Americans first settled the area thousands of years before the city was formed.[citation needed] The Seminoles arrived in the area in the 18th century. During the Second Seminole War in 1836, the United States Army established Camp Monroe and built a road now known as Mellonville Avenue. Sanford is about 20 miles (32 km) northeast of Orlando.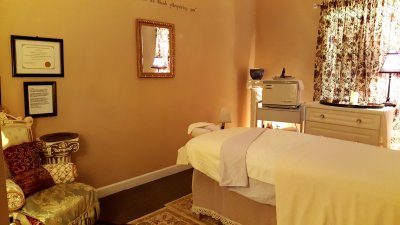 Sanford is home to Seminole State College of Florida and the Central Florida Zoo and Botanical Gardens. Its downtown attracts tourists with shops, restaurants, a marina, and a lakefront walking trail. The Orlando Sanford International Airport, in the heart of the town, functions as the secondary commercial airport for international and domestic carriers in the Orlando metropolitan area.