Lymphatic Massage Therapy
Lymphatic massage is designed to relieve muscle tension and improve a person's blood flow. This is a relaxing traditional massage session.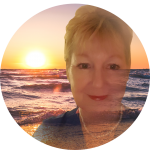 Winter Springs Massage Therapist
Kathleen Louise Quinlan with Transformational Heart and Soul Healing is a nationally certified Licensed massage therapist, LMT (MA-34322).
Massage Therapy in Winter Springs
Providing a therapeutic massage using traditional healing massage therapy and Advanced Thai Sen Sib Lines Healing (levels I, II, & III) as well.
Winter Springs Transformational Heart and Soul Healing Massage
Here is a quick overview of some of our services:

– Lymphatic Massage Therapy
– Traditional Massage (Swedish)
– Sound Table Massage Therapy
– Advanced Cranial Therapy
– Prenatal Massage
– Trigger Pain Point Massage Therapy
– Intuitive Healing Sessions – Massage + Healing
– Energy Healing Sessions – Massage with Soul Clearing

Remember that Massage can have benefits such as:

– Physical relaxation
– Improved circulation – therefore it can help to nourish cells and improve waste elimination
– Relief for tight muscles ( also known by many as 'knots')
– Relief from ongoing aches and pains
– Release of nerve compressions such as carpal tunnel and sciatica
– Greater flexibility and range of motion
– Enhancing your energy and vitality
Learn About Winter Springs Now
Winter Springs is a city in Seminole County, Florida, United States. The population was 33,282 at the 2010 census. According to the 2019 Census Bureau estimates, the city has a population of 37,312. It is part of the Orlando–Kissimmee–Sanford Metropolitan Statistical Area.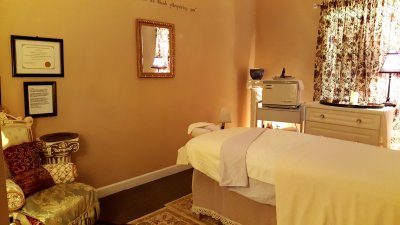 Winter Springs History
The history of Winter Springs is inextricably linked with Florida's own history of changing ownership. Florida was a Spanish colony from 1513 to 1763, under a British possession from 1763 to 1783, returned to Spanish control in 1783, and finally acquired by the United States in 1821. All of what is now Winter Springs was once owned by a merchant from New York, Moses Levy.
Mr. Levy secured thousands of acres in land grants from the Spanish government prior to the U.S. acquisition of the State in 1821. Wealthy landowner Henry Gee and his son persuaded the territorial governor of Florida to give them part of the Moses Levy land grants along Lake Jesup. Although in 1852 the courts upheld the validity of the Spanish land grants and returned the property to Moses Levy, both Gee Hammock and Gee Creek still bear Henry Gee's name.
Lake Jesup, named for General Thomas S. Jesup, a prominent figure in the Seminole Wars, and the nearby town of Clifton Springs were as far south as steamboats could travel. In the frontier-like atmosphere of the 1800s, wagons hauled people and goods south to the cities of Orlando and Maitland, or transported products and passengers north across Lakes Jesup and Monroe and up the St. Johns River. Brisk business along the wharves encouraged the establishment of industry- Antonio Solary built the wharf in 1872 that bears his name. Lumber and logging ventures, sawmills, and turpentine stills were built in the area. Cattle also became one of the frontier industries. Orange groves were planted, and railroads were extended to serve them.
This area was originally incorporated as North Orlando in 1959, when it boasted no more than 600 residents. However, the growth of the Central Florida region as a whole contributed to the City's steady development. In 1968 nearby Florida Technological University opened, and has grown to become the nation's third largest university, the University of Central Florida (UCF). The continued development of UCF, its adjacent Research Park, and the growth and development of Central Florida's aerospace and defense industries has fueled consistent, steady development of high quality, suburban style residential neighborhoods from the 1970s to date making Winter Springs one of Central Florida's premiere destinations.
In 1972, the City changed its name to Winter Springs. The Winter Springs Town Center, designed to replicate the feel of "old town" Florida in the geographic heart of the city, opened in 2002. This mixed-use development provides an urban center for the City with a new 54,000 SF Publix store and 61,000 SF of specialty retail shops and office space. Winter Springs is now home to over 34,621 people and is poised to remain one of the state's most livable 'small towns'.